I was asked to give a talk about being an influencer on Pinterest at a social media agency. I created a 10 step process for people to follow. Here were some fun designs I created for the presentation slides: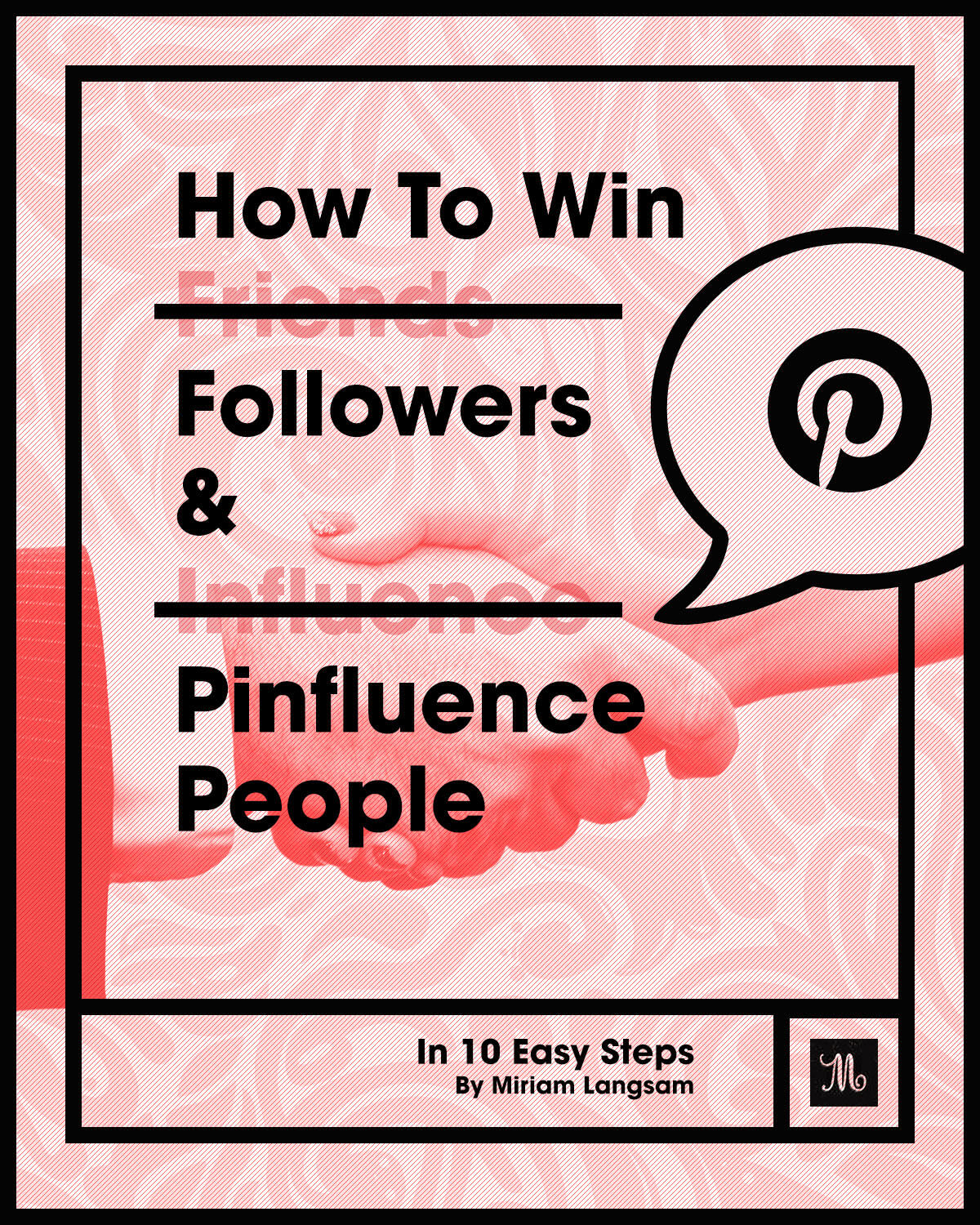 1. Pin What You Love (and what matters to your brand.)
As a creative in advertising, I dream of working on brands with good positioning statements, ones that sum up how a brand is different than the competition for one simple reason. Pinterest can be an awesome extension of the brand marketing strategy. For instance, Anthropologie, an inspiring place for women to shop, will go all in on many beautiful boards about apparel and home (https://www.pinterest.com/anthropologie/). Complex's tagline is making culture pop, and to support this idea, they will have several fun, cool music boards and at least two boards dedicated to sneakers (https://www.pinterest.com/complexmag/). And of course the Onion, America's finest news source, could not have a Pinterest account without having an entire board dedicated to weddings. And it's hilarious (https://www.pinterest.com/theonion/weddings/).

2. Give Credit Where Credit Is Due
Sharing work without a source is problematic, especially for brands. Anyone who creates original content understands the value in being credited for hard work. Simultaneously, when I search for photography or illustration inspiration for my advertising work, I want to know who the artist is so I can hire them if my campaign gets produced. And finally, sharing content without a source can be illegal. Regular users https://about.pinterest.com/en/terms-service and business accounts https://business.pinterest.com/en/business-terms-serviceterms have different Terms & Conditions and it would be worth taking a look at them to make sure you are pinning safe content.
3. Be Dynamic
Being dynamic is about constantly optimizing your Pinterest account. I started out with 5 boards and expanded to over 150 boards. I always create new boards and reorganize the ones I have to get a better experience out of Pinterest.

4. Embrace the New Frontier
Pinterest itself is ever changing, and we must constantly change along with it in order to optimize our experience and the experience of our followers and fans.
5. Do Research
Researching Pinterest's new features and experiencing what other brands are doing on the platform will inherently make you a better pinner.
6. Be Creative
Pinterest is one of the most popular social media websites, having tens of millions of unique views per month. http://digiday.com/platforms/brands-pinterest-5-charts/. Chances are, if you create good original content people will be see it, be engaged by it and hopefully share your work as well.

7. Own Your Work
If you create original content, your pin might get passed around the Internet and take on a life of its own. It's important to make sure people can find you again. The most assured way to do this is to apply a watermark or logo to your images. You can also add a URL or text to the image.
8. Collaborate
Group boards are a wonderful way to increase exposure, gain followers, pin things you wouldn't always pin and learn from other people or brands. My general rule of thumb with group boards is to pin gracefully, not too often and make sure I have excellent content to share.
9. Create Opportunities
There are many ways to create communication opportunities with other Pinterest users and brands. Follow, comment, repin, message (if they are following you,) play contests, request invites or invite users to group boards.
10. Be Competitive
There are many brands out there doing awesome things on Pinterest, but I think there are infinite creative possibilities out there yet to be discovered. My final goal is to see how we can be real contributors to the Pinterest conversation.