I designed these pieces for my friend's wedding at Music Hall of Williamsburg. The couple met while booking bands at the Agency Group and went on to the Windish Agency where they booked bands such as Ra Ra Riot and Icona Pop. We wanted the invitations to reflect their fundamentally cool personalities and feel formal and beautiful yet to also have a whimsical and crafted vibe.
Save The Dates
We wanted to create an eye catching design for the Save the Dates. Meredith and Doug love pickles so we used that to add a little humor to the piece as well.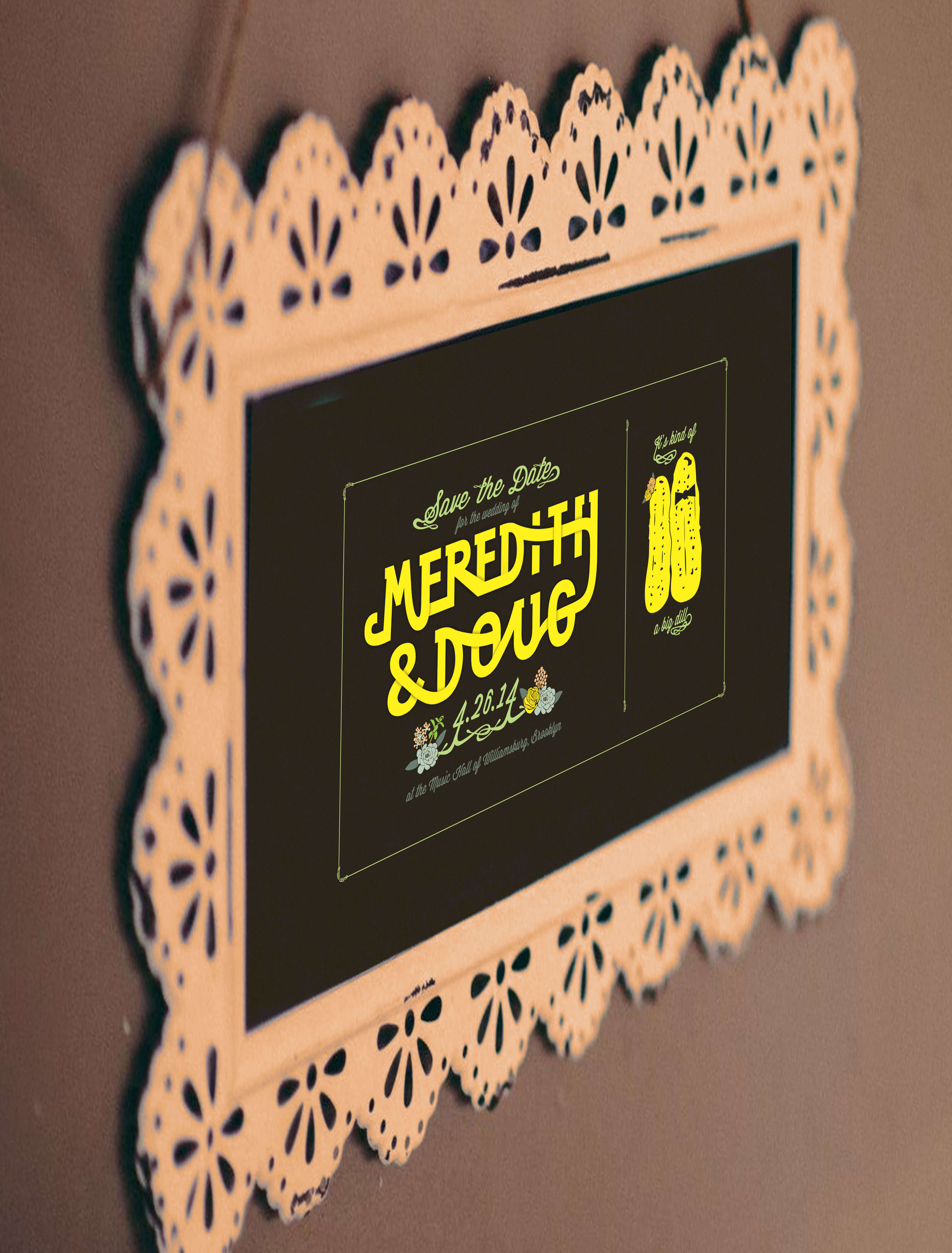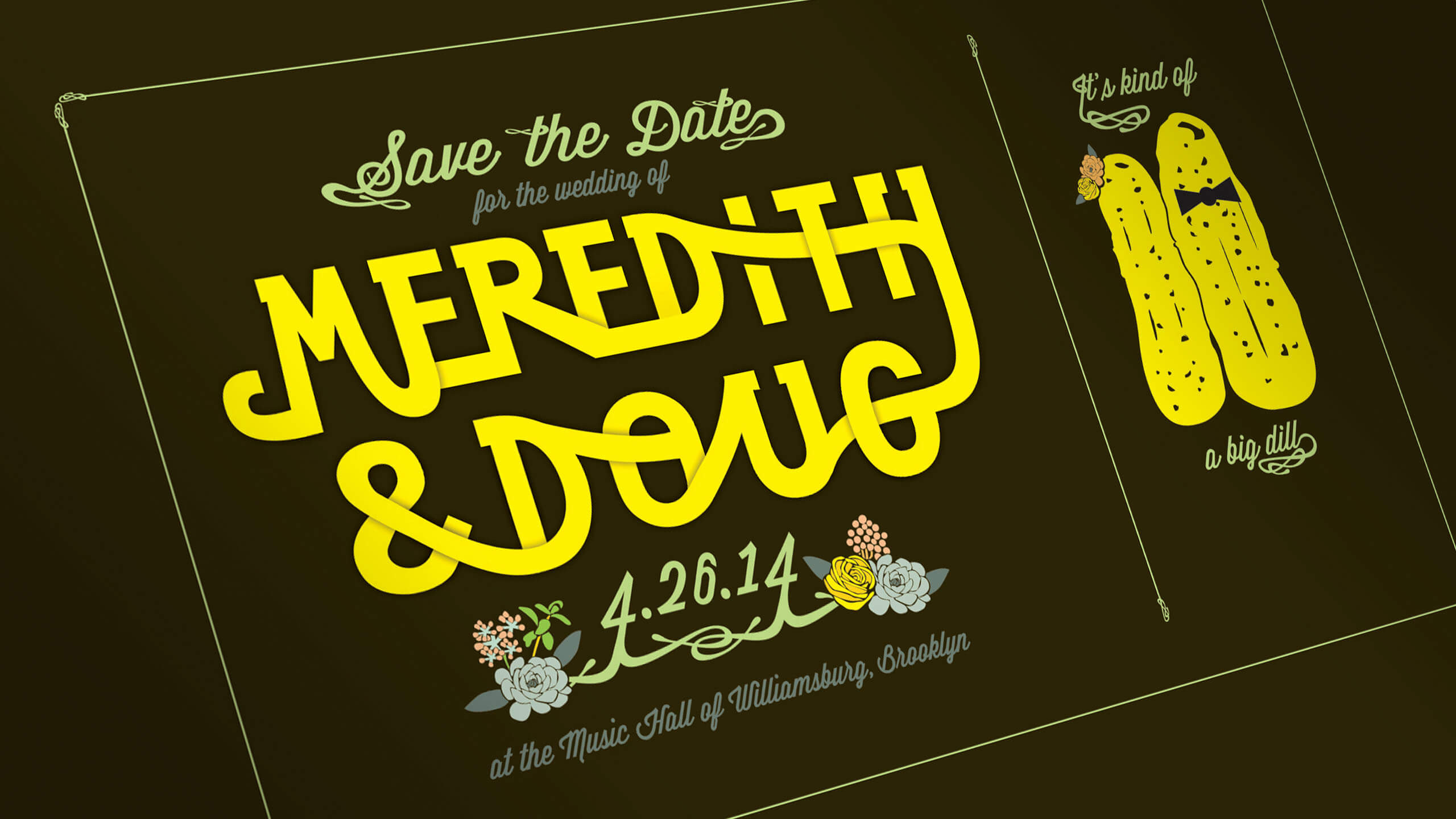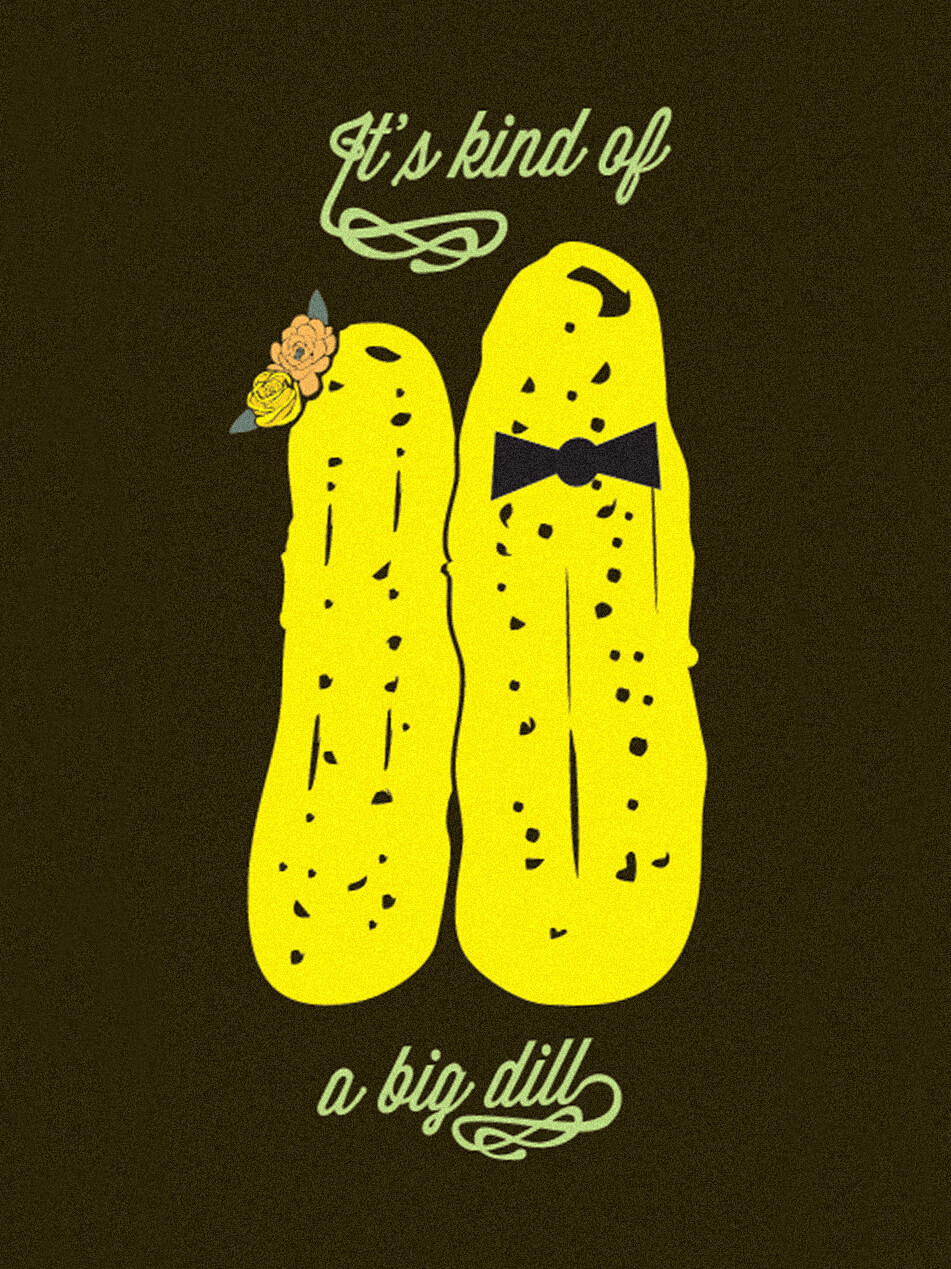 Wedding Invitations
Doug wanted to go a bit more formal for the invites so we took the color from dark to light. We kept the design sophisticated and added some more flowers.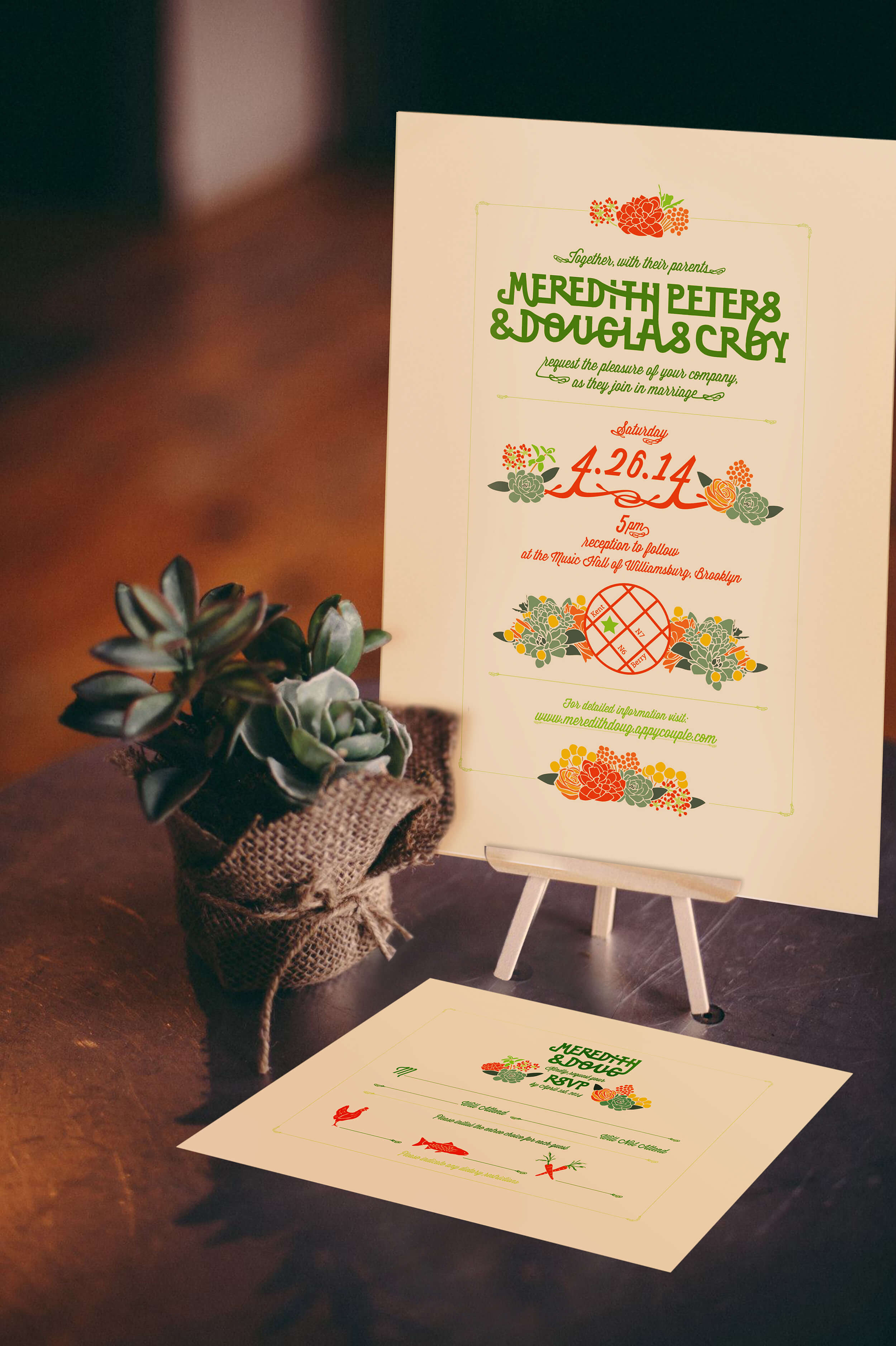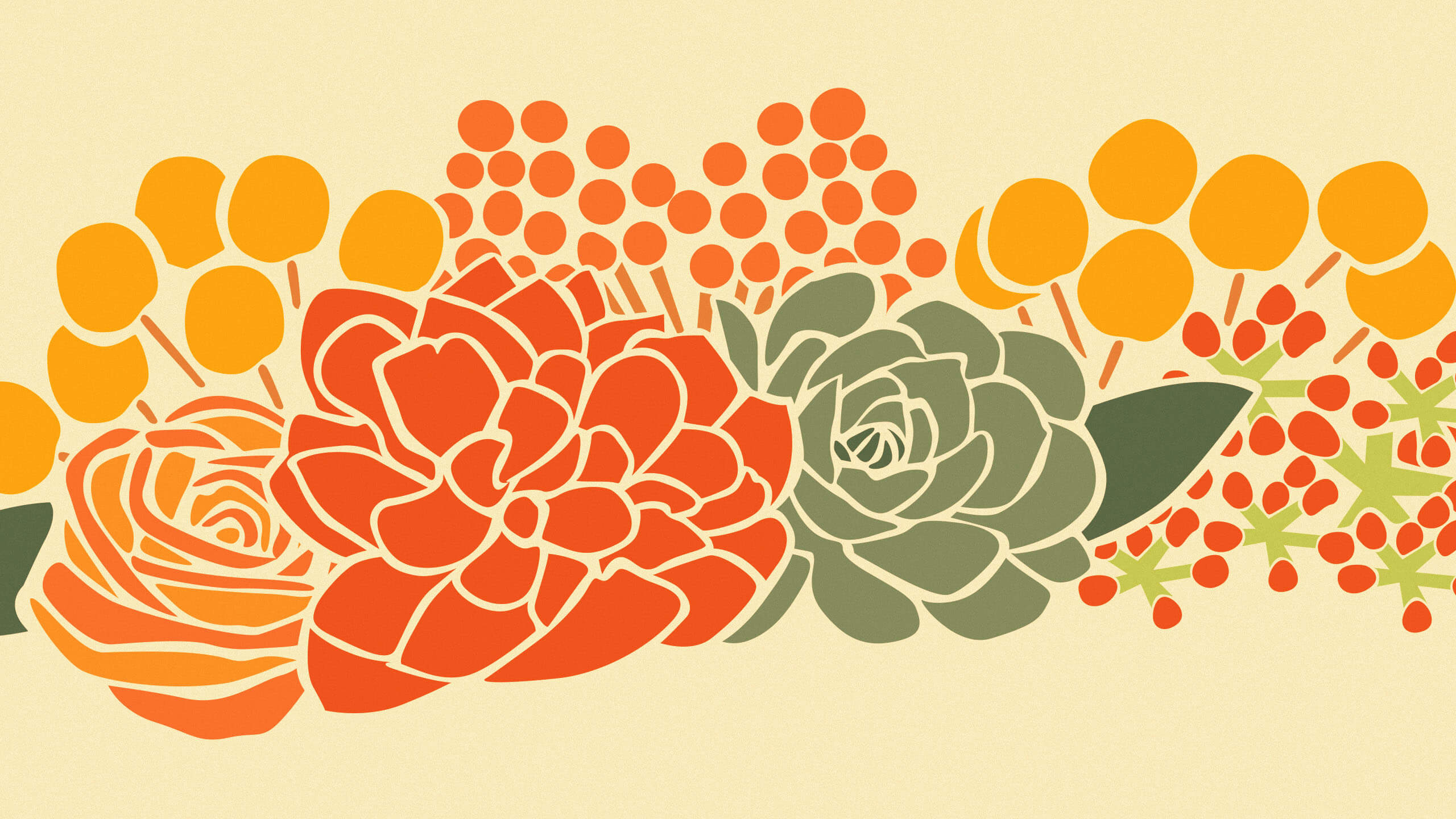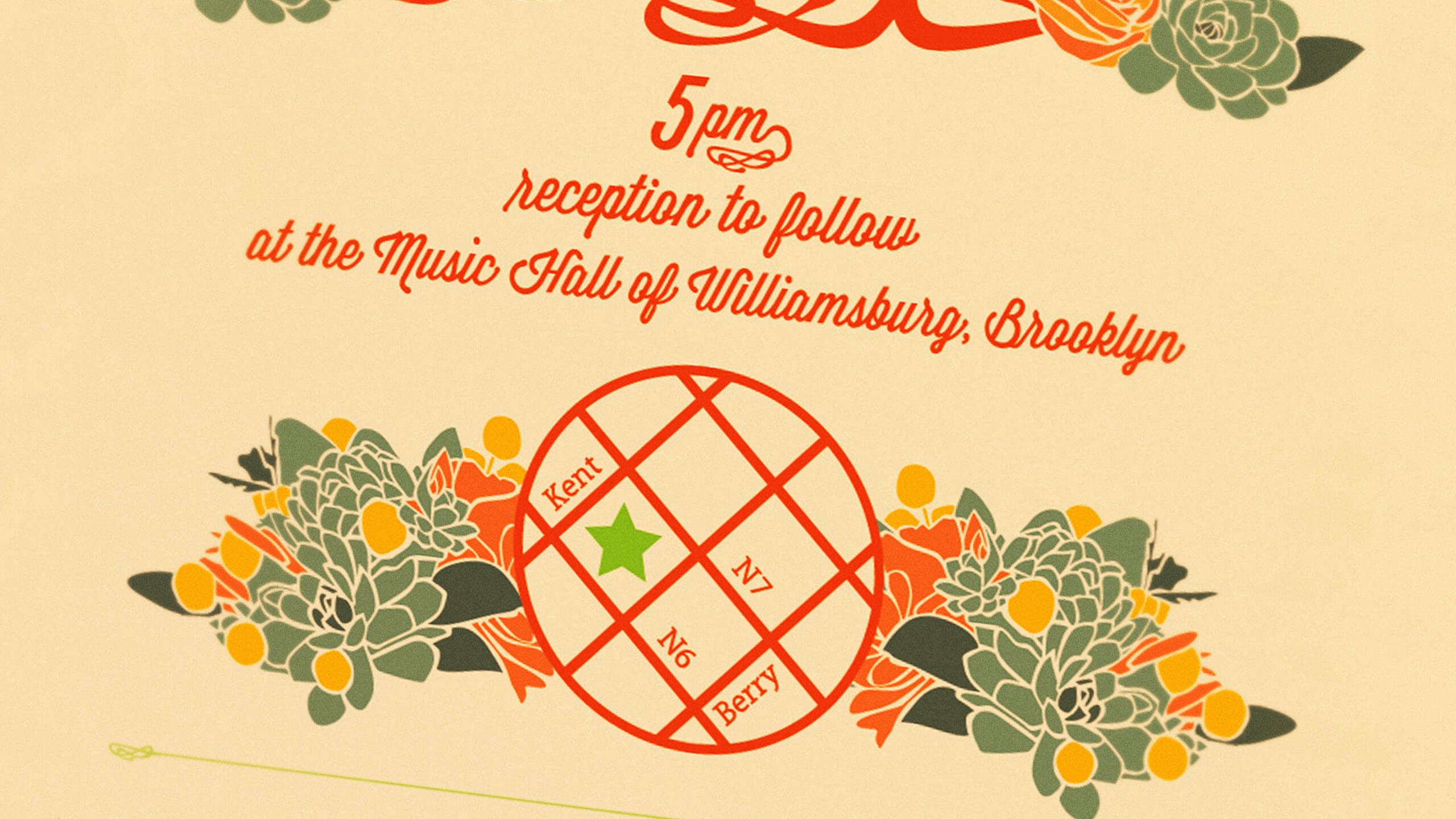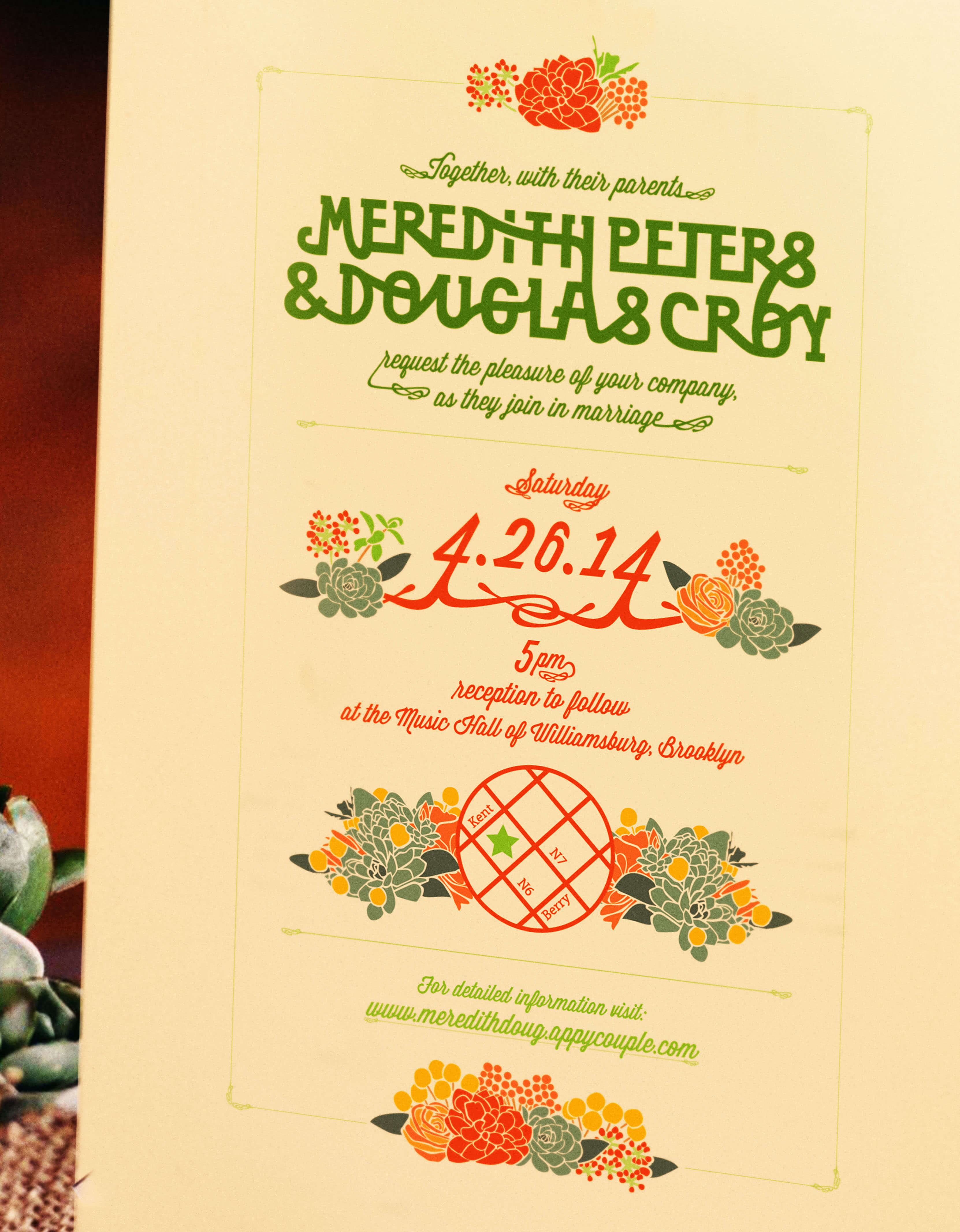 The Programs
The space where they got married is a music venue so it has a low lights vibe. Our programs reflected the space by going back to the dark background and creating some fun new elements.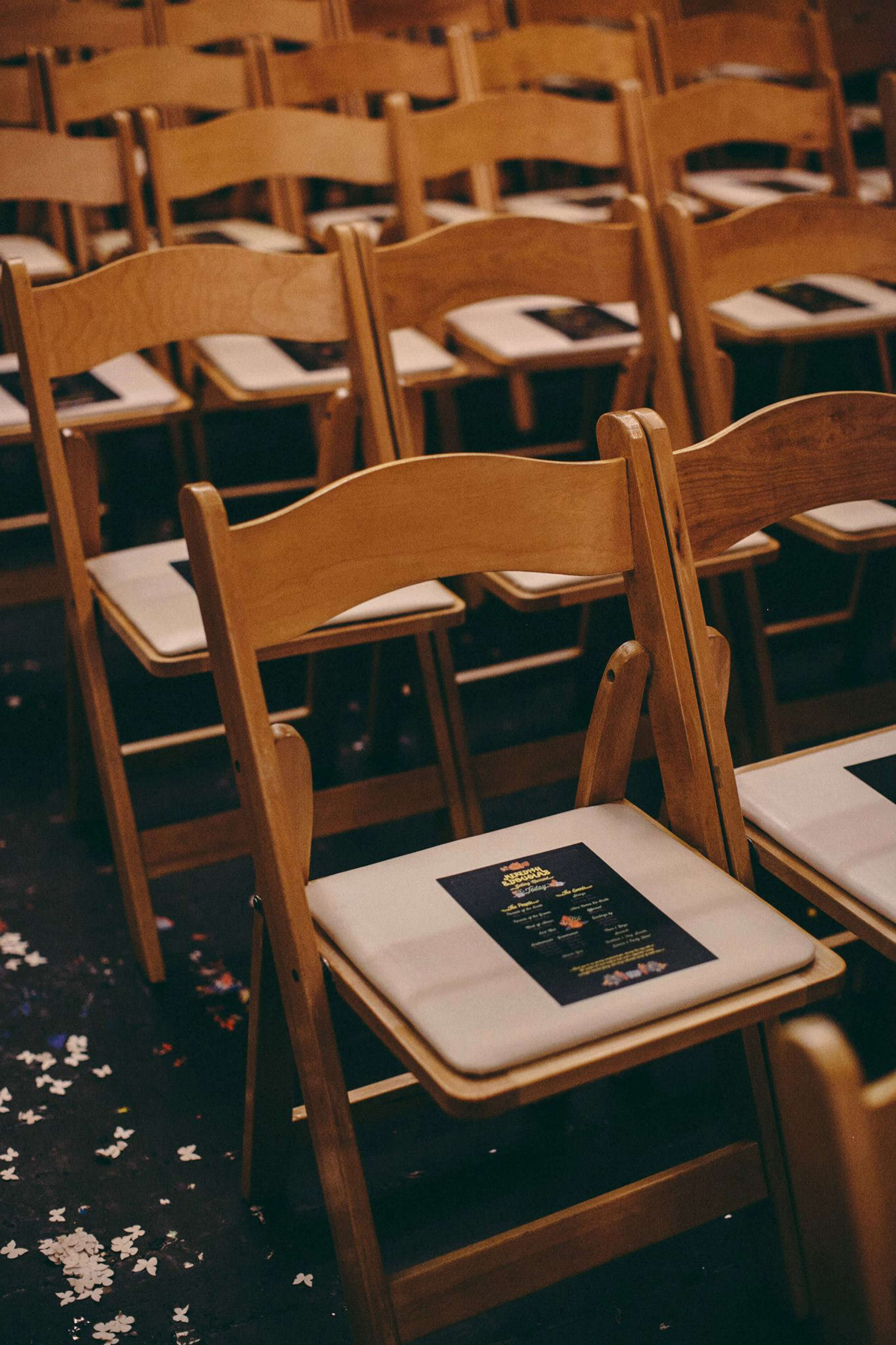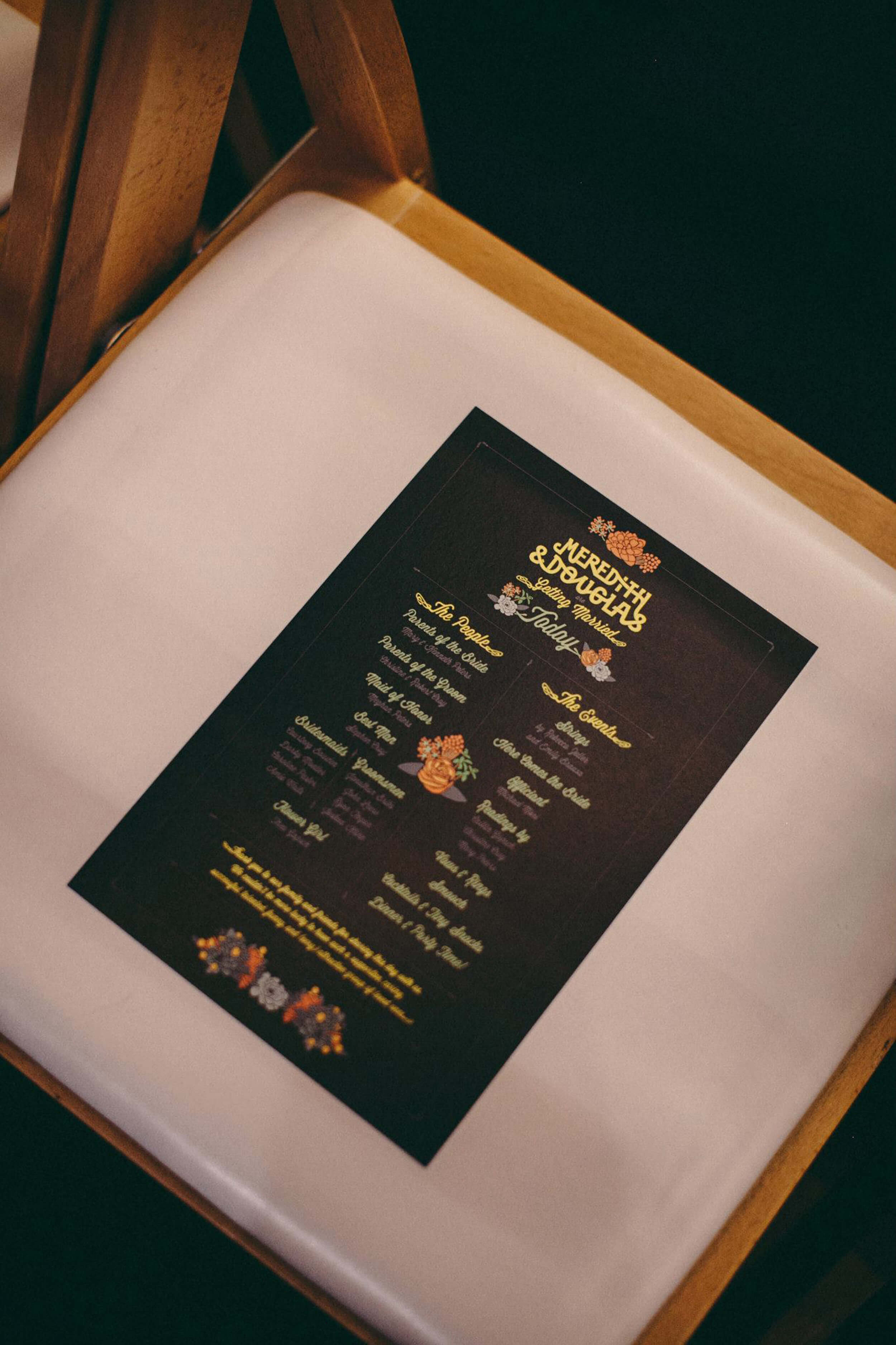 The Menu
For the menus we added some more elements and icons. All of the items worked together nicely as a unit and we were happy with the results.